Hey there! Thanks for visiting our blog again!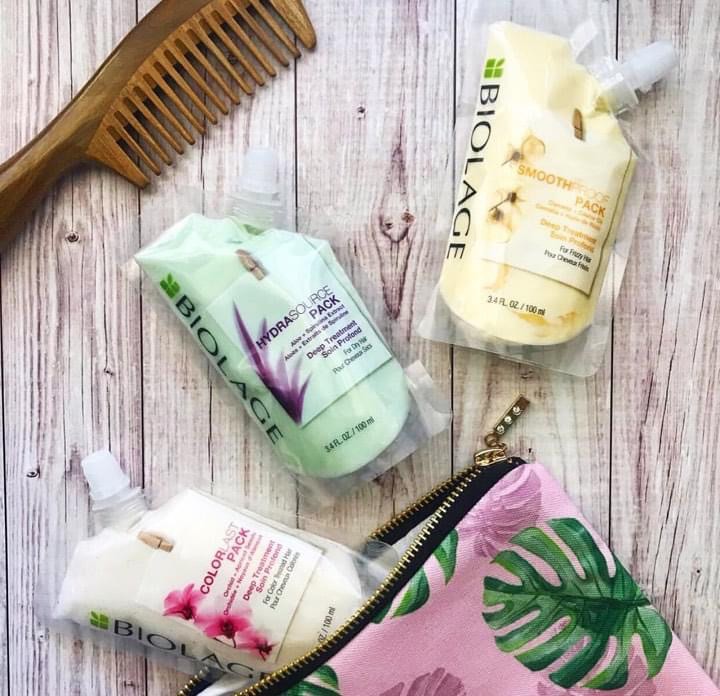 Something we have been asked a lot about is how to manage them beautiful curls though when we are asked it is at a time of frustration and by this point your calling them beautiful curls crappy, frizzy and uncontrollable. Sound familiar? You are not alone! Every curly haired girl has been there or is still struggling to manage the hair you were gifted with.
Well, here is what we know!
Curly hair needs moisture! More than most hair types.
I am not about to tell you that one brand works for all or that there is a quick fix for your curly hair worries. It will take a few shots to get it right, but I can give you insight on where to start.
Firstly, have you been using any supermarket products in your hair? ok if so stop! No questions asked I can just assure you they are not going to fix your problems even if they have "for curly hair" branded on their labels.
Secondly, how may products do you have at home? As I said there is not a one brand fits all there is also not a one product fixes all solution to your curly hair troubles.
Thirdly, how are you brushing your hair? what brush are you using? Do you brush your hair when its wet?
Now after thinking about the above have a read of the below.
Curly hair needs moisture it needs products that are going to smooth out the hair cuticle and it all starts with the shampoo and conditioner.
When shopping our webstore for what shampoo and conditioner is going to work for your hair think smoothing, think moisture rich. We have a wide range of products perfect for them curls some brands even make it easy for you and have for "curly hair" labelled on them. Though that is not all, in my opinion it is also good to pick a brand that is sulphate and paraffin free lucky for you we inspire to source natural products. Below is what shampoo and conditioner I have used and personally loved.
Davroe Smooth Senses Shampoo and conditioner
This moisture rich and balancing shampoo and conditioner with blueberry is formulated to soften, smooth, and add luminous shine to normal and dry hair. It defends against humidity to reduce frizz and contains Rice and Quinoa Proteins to help repair, strengthen, and protect the hair from the inside out.
Vegan friendly.
It's also important for any hair tyre to do a treatment once a week or at least once a fortnight when shopping treatments go for a product to help with dryness and shine. again, something rich in moisture, you do not need to go for a repair treatment. Unless you have lightened your hair or done something to damage it. When we are talking curly hair, we are talking about moisture not repairing. Below is a recommendation.

Biolage HydraSource Deep Treatment Pack
Multi use hair mask for more manageable, hydrated and softer feeling hair. Highly concentrated in caring agents for healthier-feeling hair with each use* Infuse extremely dry hair with moisture and nourishment. Hair is less prone to breakage, feels soft and looks and feels healthy. Small but mighty, each pack contains at least four applications. Easy to squeeze, our packs are perfectly sealed for a fresh application each time.
Ok so we have looked into a shampoo, conditioner and a treatment. That is in shower taken care off now lastly the styling. I recommend starting with a good wide tooth comb for brushing. Do not use a normal brush to brush your hair when it is wet that will just cause damage to your hair and make it dry out frizzy. Styling products I could go on forever but the most important I think are a leave in moisturiser followed by a curl cream then if you think you need it maybe a smoothing oil but not too much, we want natural curly hair not wet oily looking hair lol. Below are a few products to look at.
Nak Replends Crème Leave in Moisturiser
A hero moisturising crème and leave-in daily essential designed to soften and protect hair. Detangles hair strands to reduce split ends and wear and tear. Adds shine, hydration and condition.
Aromas Curl Créme
A curl reviving botanical crème, that hugs and embraces natural curl shape. Release natural bounce and movement, create crunch free, flexible curls. Softening Almond Milk Proteins and hydrating aroma botanicals help calm frizz, flyaway and dehydrated hair.
As I said I should go on forever, but this is a good starting point. You will in time find the products that work for you and what brands you like better remember there is always a qualified stylist ready to chat and help you with what ever questions you have but I hope the blog has given you a little insight into what curly hair needs remember THINK MOISTURISER!
LOVE, @hair.by.u